Hoyohoy Villas is one among the many resorts in the beautiful Bantayan Island in Cebu, Philippines. The only boutique resort in Bantayan Island, Hoyohoy Villas showcases unique villas, beautiful landscapes and peaceful atmosphere perfect for relaxation.
Here's a short video of Hoyohoy Villas Bantayan Island:
Strategic Location
Located in F. Roska St., Talisay, Hoyohoy Villas is very near Santa Fe port – the gateway of Bantayan Island.   Hoyohoy Villas is just 5-minute tricycle or motorcycle ride away from the port. Meaning, you will not have to endure long travel to the resort once you arrive in Bantayan Island.
This Bantayan resort is also near to Sante Fe Poblacion where the public market, souvenir shops, church and most of the bars and restaurants are located.
Perfect Bantayan Resort for Relaxation
If you are looking for a resort to relax, Hoyohoy Villas is the best resort in Bantayan Island.  With only 6 villas and 2 casitas rooms, Hoyohoy Villas is definitely less crowded compared to more popular resorts in the island.  The peaceful ambiance makes Hoyohoy Villas stand out among the rest of Bantayan beach resorts.
The resort's beachfront has 2 stylish beach beads, 2 cabanas with pillows and mattresses and a wooden swing chair. There are also beach beds with leather mattresses around the resort's vicinity.
During our stay in Hoyohoy Villas, we felt like we rented the entire resort. There are only few guests and we rarely see them hanging out in the beachfront.
Unique Architecture and Beautiful Landscape
Being a boutique resort, Hoyohoy Villas will not disappoint you. It may be limited in real estate but it's Instagram worthy surroundings compensates. Its villas are unique and the entire resort's landscape is truly promising. The six villas in stilts are carefully arranged providing a good view of the stylish swimming pool right in the heart of the resort.
The Villas
Hoyohoy Villas has a total of 6 rice granary inspired villas. 5 of which have single rooms and the other villa has 2 rooms.  The villas are named after various kinds of winds:
Habagat (Southwest wind) – beachfront villa
Amihan (Cool Northeast Monsoon) – beachfront villa
Timog (Southwind)
Kanaway (Northwestern wind) – has 2 rooms
Syatan (Southwestern wind)
Kadulhoan (Southeastern wind)
Interestingly enough, villas invoke elegance of the past combined with comfort of the present. This creates a truly relaxing atmosphere during your stay in the resort. Each villa has a unique concept and are all simple and elegant. Rooms come with air-conditioning unit, cable TV, minibar, telephone for the reception. Toilet and batch comes with hot tub.
High-End Resort with Budget-Friendly Room Options
Hoyohoy Villas is one of the few high-end resorts in Bantayan Island.  There is undoubtedly a price to pay for the resort's beautiful landscapes, unique villas, breathtaking beachfront, peaceful ambiance and great customer service. A villa is priced from 5,000 Php (approx. $100) to 6,000 Php (approx. $120). However, if you are on a budget and want to stay at Hoyohoy Villas, they offer 2 affordable and budget-friendly "Casitas Frangipani" rooms at only 3,000 Php a night.
Hoyohoy Villas Room Rates
Beachfront Villas (good for 2 persons)– 6,000 Php
Regular Villas(good for 2 persons) – 5,000 Php
Casitas Frangipani (good for 2 persons) – 3,000 Php
Tip: Instead of paying the publish room rate, you can enjoy huge discounts by booking your Hoyohoy villa/room HERE.
Hoyohoy Villas' Casitas Room
The 2 Casitas rooms are located near the entrance and right before the reception of the resort.  It is technically the farthest from the beachfront but near the reception and restaurant. Being farthest to the beachfront is not an issue since you get to pass by and enjoy the beautiful landscape and architecture of the resort when you're going to the beachfront.
Unlike the villas which scream elegance, Casitas rooms are simple and modern. The matching finish of doors and ceiling adds up to the modern feel. The white walls compliment to the floor of the entire room.
A Casitas room comes with an air-conditioning unit with remote, bed side glass tables, night lamps and stylish sofa. The bed and the 2 ordinary and 2 goose down pillows are very comfortable. There is also an interesting art piece above the bed headboard.
The toilet and bath was a surprise! Once you open the sliding door, the shower area with a natural light ceiling will greet you. The Zen like look and feel of the shower area is truly surprising! On the right of the shower area is the vanity area with huge mirror and basic Hoyohoy Villas toiletries. On the left is the toilet area accentuated by the wall art and a cool ladder-like towel rack.
Jen and I originally wanted a villa because of the outdoor shower. Since a villa is too expensive for us, we booked a Casistas room instead. Well, the Casitas room did not disappoint! We felt like we were staying in a hotel.
As of March 2018, there are only 2 available Casitas rooms and another 2 are under construction.
Tip: We paid 2,700+ Pesos (approx. $54) instead of 3,000 Php  (approx. $60)for the Casitas Frangipani Room. You too can enjoy a discounted villa/room by booking HERE.
Hoyohoy Villas' Beachfront Villa (Amihan)
One of the two beachfront villas in Hoyohoy Villas is "Amihan". The Villa Amihan's ground level comes with a Spanish colonial era inspired furnitures and fixtures such as dining set, cabinet and a treasure chest and a single bed.
The second level is an elegant room with an air-conditioning unit, cable TV, mini refrigerator, bench, bed side table with a stylish lamp, human size mirror, dinette set, wooden speaker and a stylish sofa. I personally love the flat screen cable TV placed in an easel. Just like its ground level, the room's Filipino-Spanish colonial inspired design is truly elegant.  Something that art and history lovers will love!
Just like the Casitas room, the villa's toilet and bath is also a surprise! It comes with the basic Hoyohoy Villas toiletries, bath tub and an outdoor garden shower!
Superb Customer Service
We checked-in at 3 beach resorts during our 4-day Bantayan Island visit – Anika Island Resort, Beach Placid and Hoyohoy Villas. Among these 3 Bantayan beach resorts, I should say that Hoyohoy Villas has the best customer service!
Related blog post: Anika Island Resort in Bantayan Island Cebu + Review, Room Rates
We were warmly and greeted upon our arrival in the resort. After the fast check-in, Leah, one of the resort's staff, surprised us by serving welcome drinks. We also borrowed a knife, pate and forks for the mangoes we bought outside.  They did not hesitate and immediately provided our request.
All the staff are accommodating and polite. Throughout our stay, given that we booked their cheapest room, we felt special and valued just like other guests who were staying in the more expensive villas.
I even asked Leah if I can take photos and videos of one of their villas. After waiting for a couple of minutes, they granted my request! I was able to check-out their most expensive beachfront villa!
Lastly, we were a bit beyond the 12 PM check-out as we were still packing our things. They allowed us to stay a little longer without extra cost. They even proactively arranged a tricycle that will bring us to the Santa Fe port right after our check-out.
Highly Recommended Bantayan Beach Resort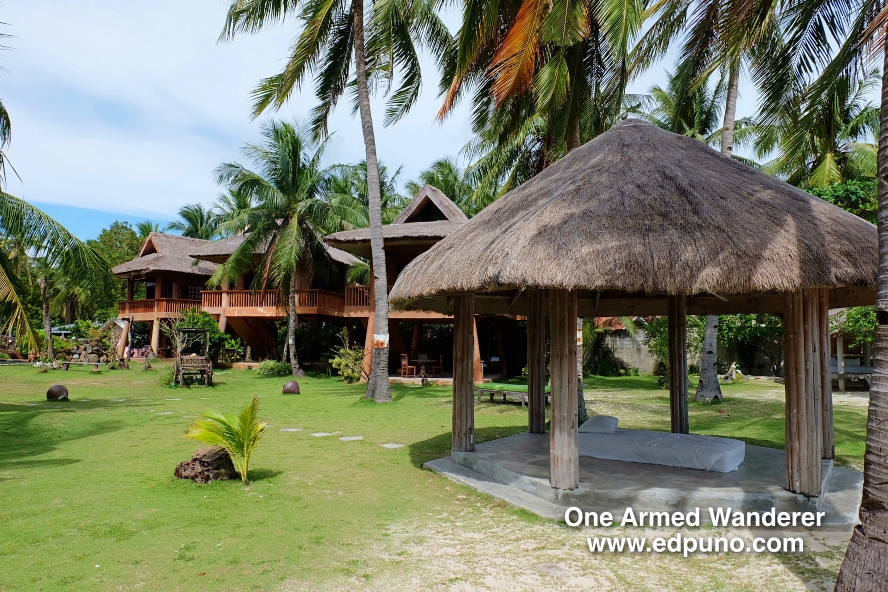 I would definitely recommend Hoyohoy Villas if you are visiting Bantayan Island in Cebu.  Location is strategic.  The resort's atmosphere is serene and peaceful. The villas are beautiful and elegant and the Casitas rooms are neat and stylish. And of course, customer service is great! I would definitely check-in here on my next Bantayan Island visit!
Hoyohoy Villas Bantayan Island
Address: F Roska St. Bgy. Talisay, Santa Fe, Bantayan Island, Cebu
Contact Numbers: (032) 3240208 / (032) 4389018
E-mail: [email protected]
Online booking with discounted room rates HERE
Comments